You have just received your Dagoma 3D printer.
Here are the steps to follow:
Assemble > Install Drivers > Update Printer > Calibrate Printer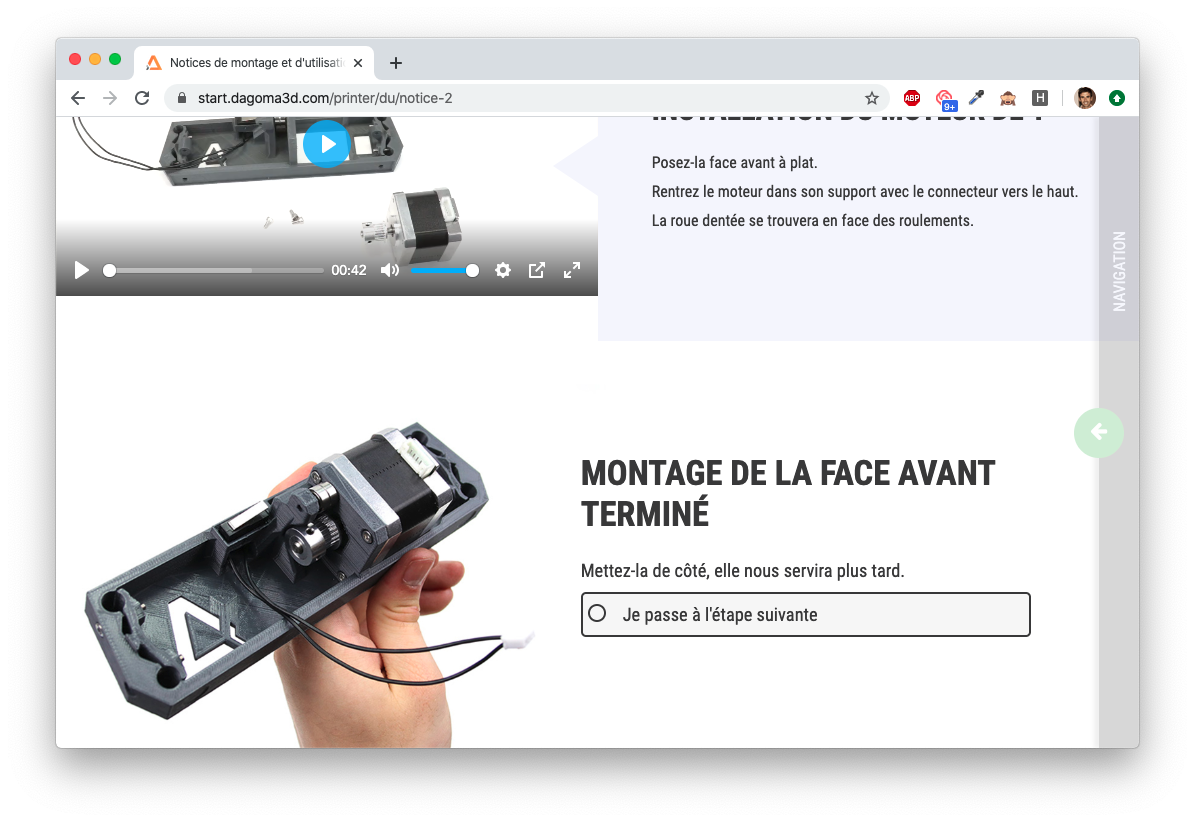 1 - ASSEMBLE YOUR 3D PRINTER


You can find the assembly instructions for our printers and add-ons at start.dagoma3D.com
CSelect your 3D printer or the relevant add-on to access the manual.
Is your 3D printer assembled? You can go to step 2.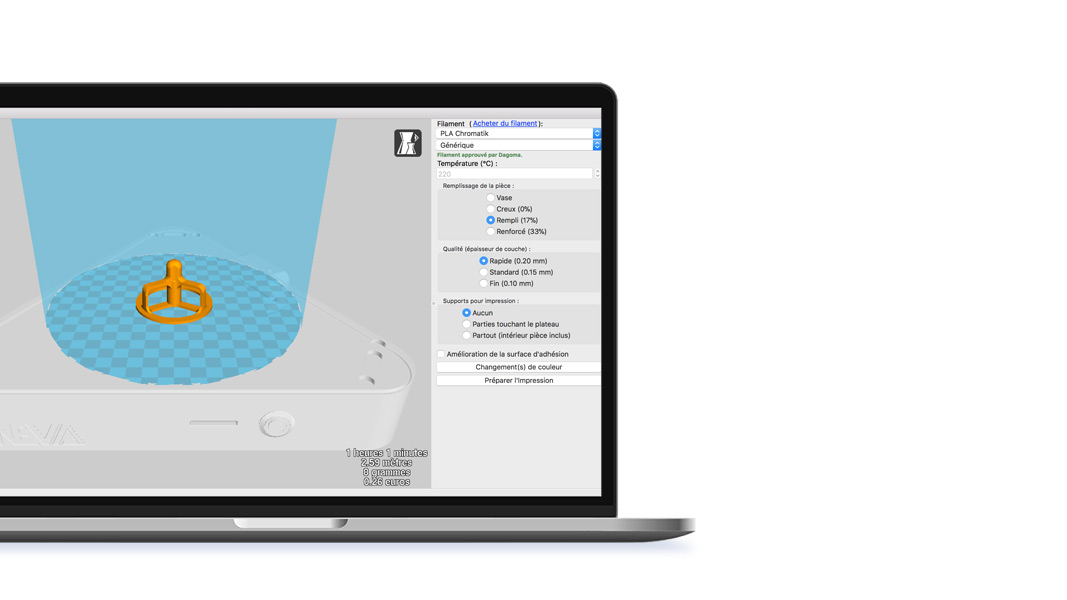 2 - INSTALL THE 3D PRINTER DRIVERS


Install the Cura by Dagoma software to control the 3D printer on your computer.
It is essential to install Cura by Dagoma before proceeding to the next step.

Is Cura by Dagoma installed on your computer? You can proceed to step 3.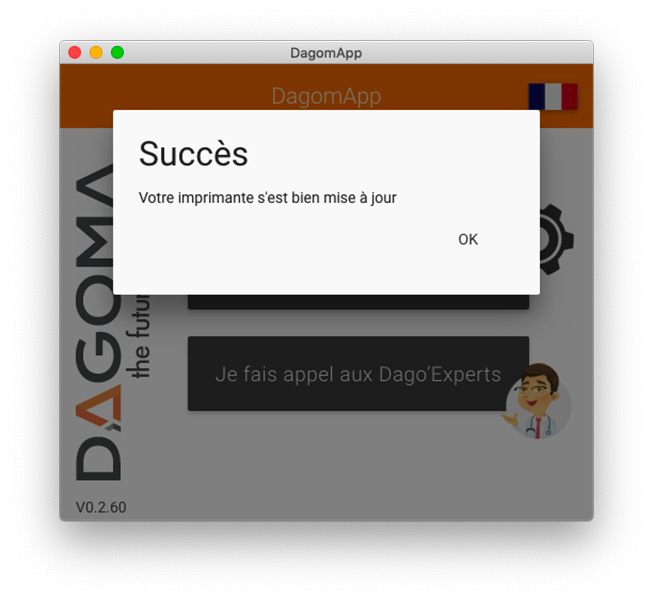 3 - UPDATE THE 3D PRINTER


After installation and after each add-on added, an update is required to make your 3D printer work.
Do not connect your 3D printer to the computer before being prompted by Dagom'app.

Is your 3D printer up to date? You can go to step 4.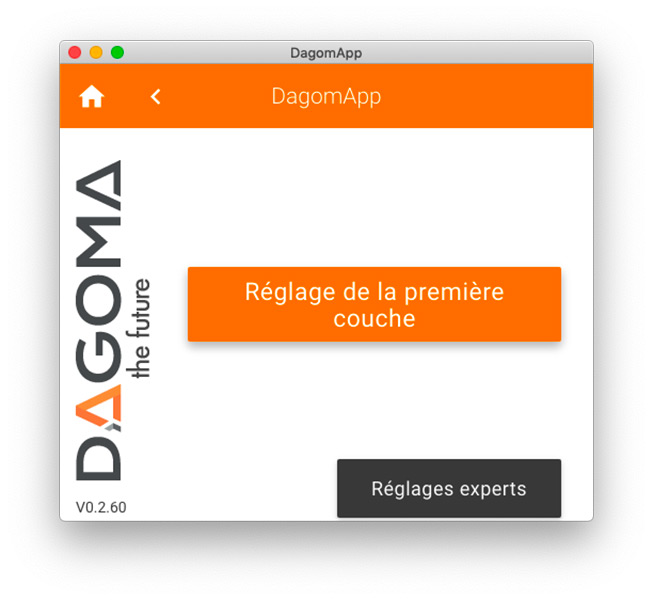 4 - CALIBRATE YOUR 3D PRINTER


After each update, the printer needs to be calibrated. This is where you will set the first layer of your 3D printer.
This step is essential before using your 3D printer. You must re-calibrate your 3D printer after each update or after a carton shipment.

Your 3D printer calibrated? You can go to step 5.


Your 3D printer is ready!
Instructions for use of the Disco
What you need to know to print in 3D
Operating instructions for the two-colour option
You have the two-color option. Here's what it changes when you use it.