Filament Chromatik 1.75mm - Glitter Cactus Green
Disponible en 250g et 750g.
Matière : PLA
Diamètre : 1.75 mm
Grammage : 750 g
Couleur : Vert
Facilité d'utilisation : Accessible
--- Chromatik is our filament brand. With more than 40 colors this high quality filament is tested and approuved for our 3D printers.
30-day money-back guarantee
Free Shipping in U.S.
Buy now, get in 2 days
---
Couleur
---
Buse
Matière(s) de buse recommandée(s) :
Diamètre de buse conseillé : 0.4 mm
Matière(s) de buse compatible(s) :
Diamètre(s) de buse compatible(s) :
---
Surface d'impression
Surface d'impression recommandée : BuildGrip
Surface(s) d''impression compatible(s) :
Traitement recommandé de la surface d'impression : 3DLac
---
Paramètres d'impression recommandés
Taux de ventilation : 80 %
Flux filament : 100 %
Vitesse de rétraction : 36 mm/s
Distance minimale de rétraction : 3 mm
Distance maximale de rétraction : 4 mm
Vitesse minimale d'impression : 30 mm/s
Vitesse maximale d'impression : 80 mm/s
Température minimale d'extrusion : 210 °C
Température maximale d'extrusion : 230 °C
Température minimale du plateau : 50 °C
Température maximale du plateau : 70 °C
---
Informations Matière
Sensibilité à l'humidité : Moyenne
Masse volumique : 1.24g/cm3
Température de fléchissement sous charge à 0.46 MPa : 60 °C
Données techniques : Télécharger
Données sécurité : Télécharger
Nous considérons l'impression du filament Filament Chromatik 1.75mm - Glitter Cactus Green d'un niveau Accessible.
Ce filament possède les propriétés suivantes :
Biosourcé
Très simple d'utilisation
Peu de risque de déformation
Qualité d'impression régulière
Large gamme de coloris
Il est adapté pour les usages suivants :
Validation de forme
Décoration / Objets du quotidien
Packaging / Prototypes visuels
Modélisme / Maquettes d'architecture
Pour une impression réussie, nous préconisons :
Une surface d'impression de type BuildGrip
Une vitesse d'impression située entre 30 et 80 mm/s
Une température d'extrusion située entre 210 et 230 °C
Une température du plateau située entre 50 et 70 °C
L'avis du Club Dagoma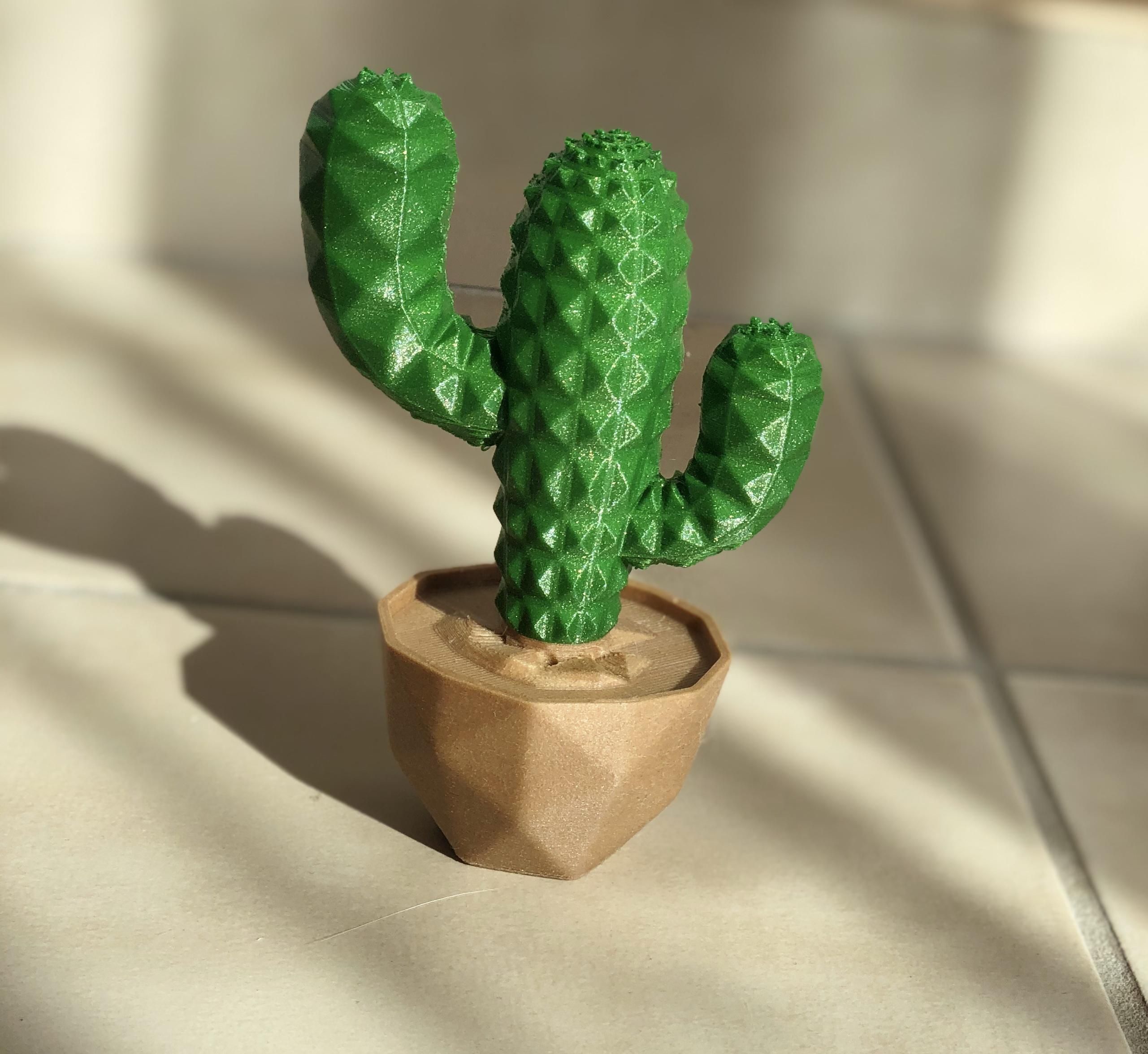 LES TIPS POUR BIEN IMPRIMER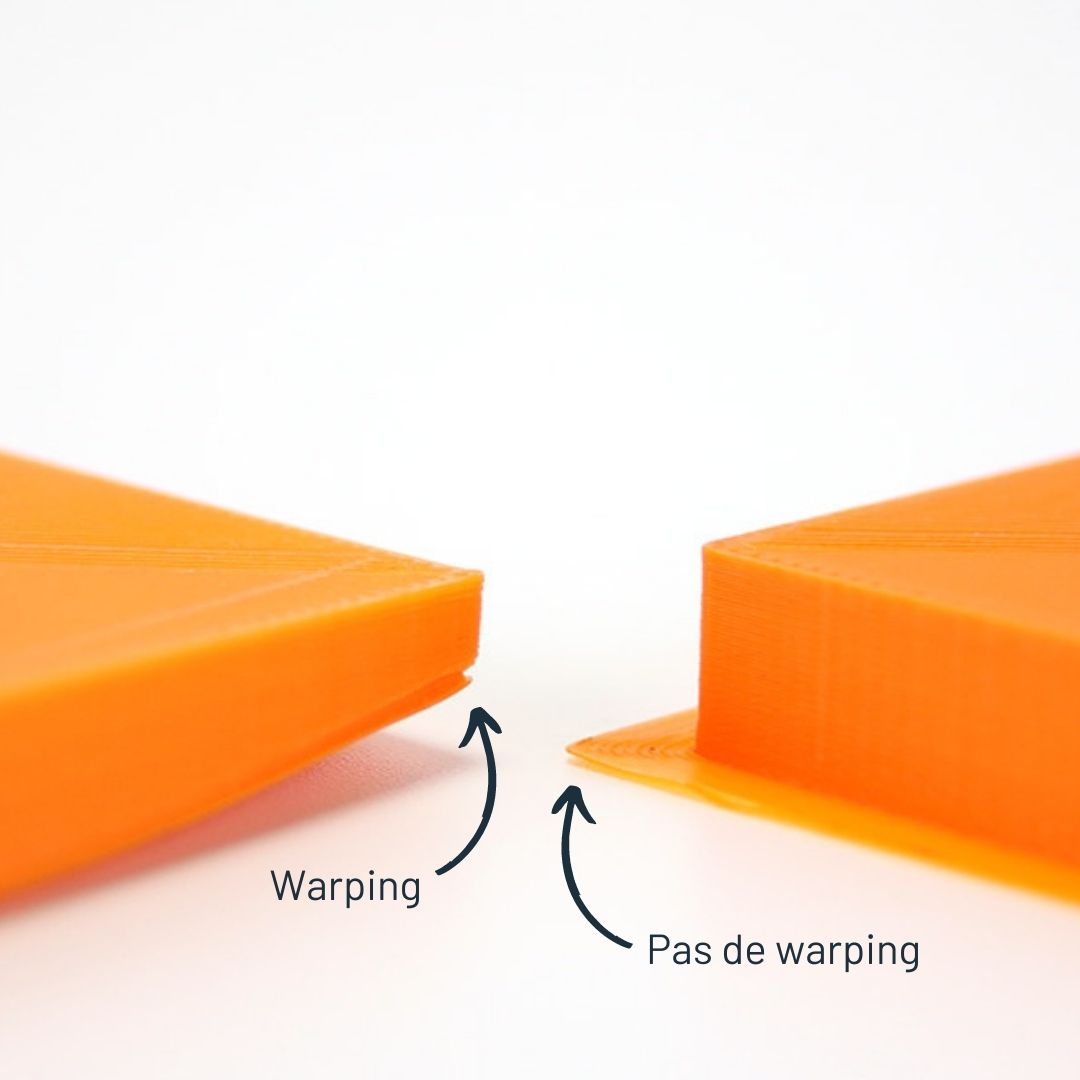 3D lac plus
---
Pour une adhérence optimale (pas de warping*)
Donne une seconde vie à votre surface d'accroche
Simple d'utilisation : 2 à 3 pulvérisations avant chaque impression

warping : correspond à la rétractation du thermoplastique à la surface d'impression. Il en résulte un décollement de l'objet imprimé, d'abord sur le pourtour de l'objet et qui peut aboutir à un décollement total de la pièce.
caisson de protection
---
À l'abri du vent, de la poussière et des changements de température, vos impressions n'en seront que mieux réussies !

Le caisson empêche les mains curieuses d'accéder à l'imprimante et de se brûler en touchant la buse chaude.

Idéal pour protéger votre imprimante de la poussière et des saletés présentes dans la pièce ; en particulier si vous utilisez votre imprimante dans un garage, un atelier, un chantier, etc.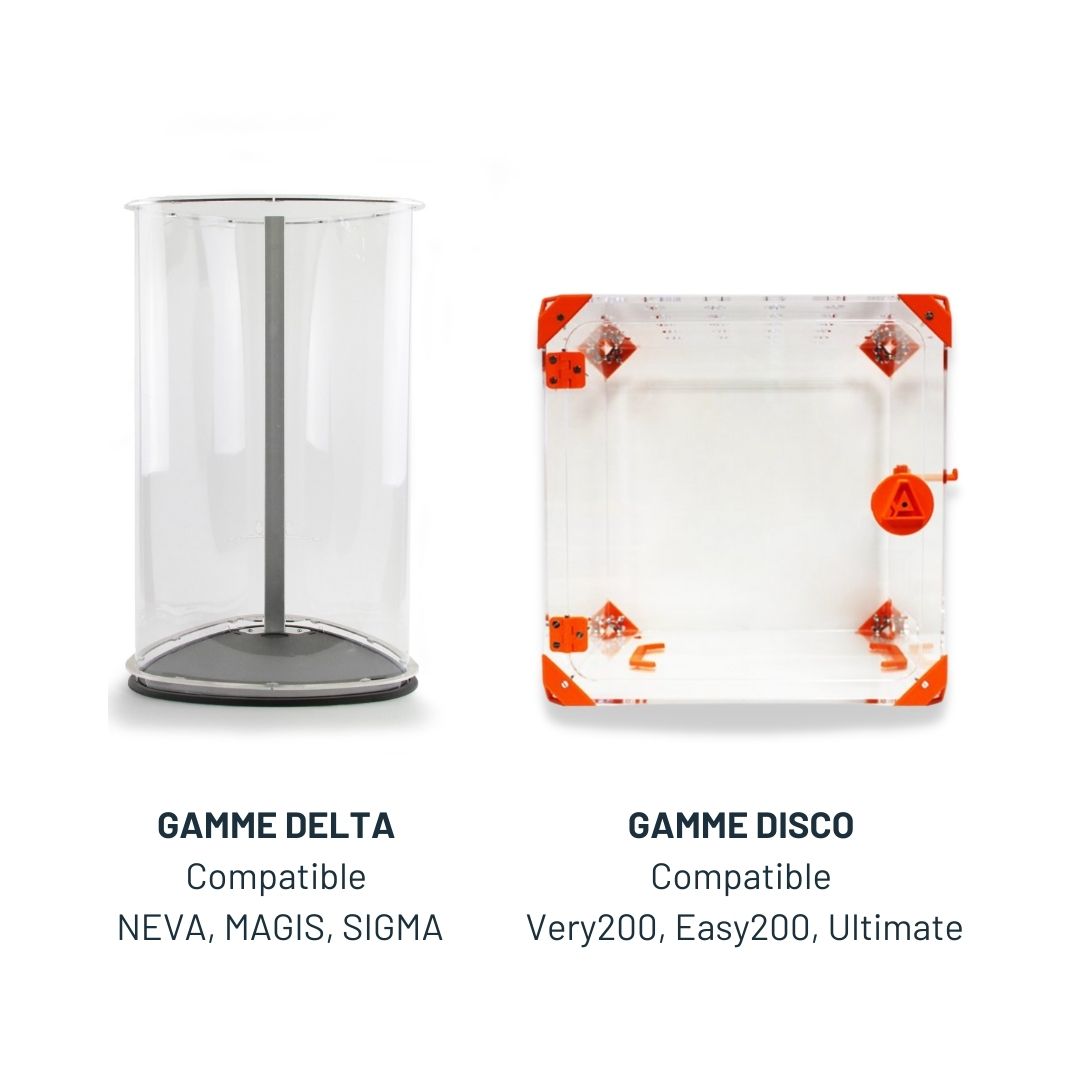 Specifications for Filament Chromatik 1.75mm - Glitter Cactus Green
| | |
| --- | --- |
| Filament's color | vert |
| Filament's format (grammage) | 750g |
| Material | PLA |
| Diameter | 1.75mm |
| Type | Glitter |