Adhesion supports for 3D printers
Buildtak, Buildgrip, Geckotek, blue tape or 3D Lac Plus. Find your ideal support, as effective as a heated bed.
Indispensable et redoutable pour des prints sans warping             
Waouh! PACK GECKOTEK DISCO, une réussite, premier test ce soir sur une DU. Pas d'hésitation pour équiper mes deux autres machines.            
Which 3D printer to choose?
DISCOEASY 200
The most simple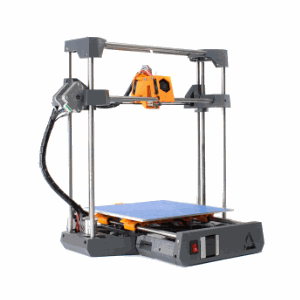 In kit form -

Build yourself your 3D printer and understand the way it works.


Custom-made and upgradeable -

Easily add new add-ons such as trapezoidal rods, control screen, intelligent filament management …

Simplicity to get started -

Print size and quality of 200x200x200mm with a 100 microns accuracy.

Optimized for PLA -

Optional. The add-on "Extruder +" allows you to print with flexible filaments, or more technical ones.
DISCO ULTIMATE
The most efficient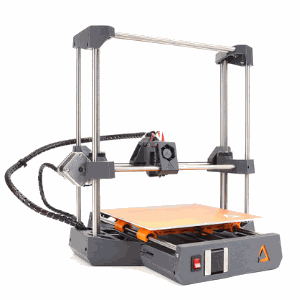 In kit form -

Build yourself your 3D printer and understand the way it works.

Equipped with the best features - Enjoy all the latest Dagoma technologies.
2 times more precise and ultra-silent -

Print size and quality of 200x200x200mm with a 50 microns accuracy.

Smart and economical filament management - Auto filament insertion and ejection. Use 100% of your filament reels with the reel end detection.
Bicolor and multi-materials printing - Optional. Create objects in different colors and materials.

21 days training included -

196-page book and 52 tutorial videos to learn everything: settings, 3D modeling, inspiration guides …
MAGIS
The most intelligent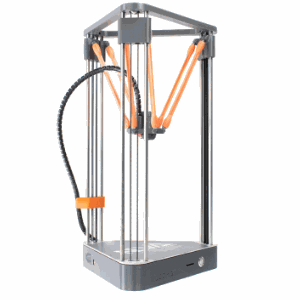 Already assembled - As soon as you take it out of the box, it will take less than 3 minutes to set up.
Automatic calibration - No further adjustment is required, print in 3D immediately.
Volume, quality and print speed - Make precision parts to 100 microns in size D180x200mm at maximum speed of 100mm/s.
Smart and economical filament management -

Auto filament insertion and ejection. Use 100% of your filament reels with the reel end detection.



Print, pause, change color - A single button to start your 3D printing and also to pause it. The Magis is compatible with PLA, flexible filaments, wood-based filaments …

21 days training included -

196-page book and 52 tutorial videos to learn everything: settings, 3D modeling, inspiration guides …