Which 3D printer to choose?
DISCOEASY 200
The most simple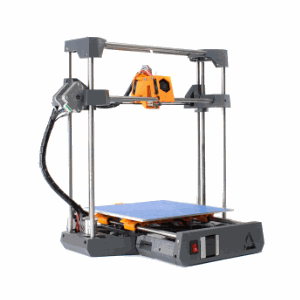 In kit form -

Build yourself your 3D printer and understand the way it works.


Custom-made and upgradeable -

Easily add new add-ons such as trapezoidal rods, control screen, intelligent filament management …

Simplicity to get started -

Print size and quality of 200x200x200mm with a 100 microns accuracy.

Optimized for PLA -

Optional. The add-on "Extruder +" allows you to print with flexible filaments, or more technical ones.
DISCO ULTIMATE
The most efficient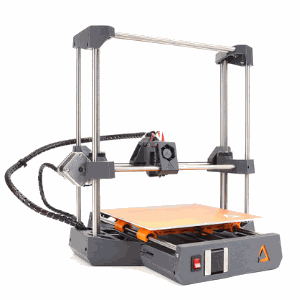 In kit form -

Build yourself your 3D printer and understand the way it works.

Equipped with the best features - Enjoy all the latest Dagoma technologies.
2 times more precise and ultra-silent -

Print size and quality of 200x200x200mm with a 50 microns accuracy.

Smart and economical filament management - Auto filament insertion and ejection. Use 100% of your filament reels with the reel end detection.
Bicolor and multi-materials printing - Optional. Create objects in different colors and materials.

21 days training included -

196-page book and 52 tutorial videos to learn everything: settings, 3D modeling, inspiration guides …
MAGIS
La plus intelligente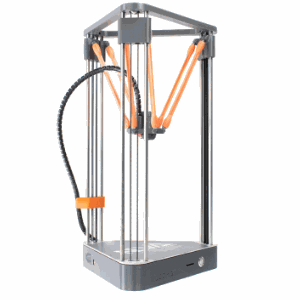 Already assembled - As soon as you take it out of the box, it will take less than 3 minutes to set up.
Automatic calibration - No further adjustment is required, print in 3D immediately.
Volume, quality and print speed - Make precision parts to 100 microns in size D180x200mm at maximum speed of 100mm/s.
Smart and economical filament management -

Auto filament insertion and ejection. Use 100% of your filament reels with the reel end detection.



Print, pause, change color - A single button to start your 3D printing and also to pause it. The Magis is compatible with PLA, flexible filaments, wood-based filaments …

21 days training included -

196-page book and 52 tutorial videos to learn everything: settings, 3D modeling, inspiration guides …