Fermeture estivale de Dagoma du 01 au 09 août 2020 - Commandez jusqu'au jeudi 30 juillet pour une expédition le 31/07
Pour chaque commande de plus de 60€ TTC passée avant jeudi 30 juillet, nous vous offrons une bobine de 250g de Chromatik dans votre colis.
(couleur aléatoire parmi : rouge cerise, vert, ivoire, or, argent, bronze, blanc perle et vert menthe - dans la limite des stocks disponibles)

Le Journal du Geek
3D printer Magis
Dagoma's Magis, an ultra-simple and affordable 3D printer.  

3D Natives
3D printer Magis
We have been very positively surprised by the ease of use of this printer.

Les Imprimantes 3D.fr
3D printer Disco Ultimate
Dagoma delivers a whole package of services with its Disco Ultimate, whereas the Chinese manufacturer […] slip only one A4 sheet instructions.
Which 3D printer to choose?
DISCO ULTIMATE
La plus performante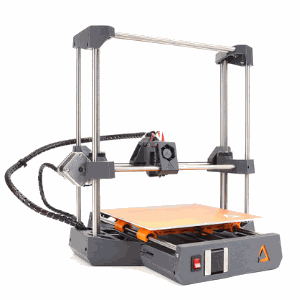 In kit form -

Build yourself your 3D printer and understand the way it works.

Equipped with the best features - Enjoy all the latest Dagoma technologies.
2 times more precise and ultra-silent -

Print size and quality of 200x200x200mm with a 50 microns accuracy.

Smart and economical filament management - Auto filament insertion and ejection. Use 100% of your filament reels with the reel end detection.
Bicolor and multi-materials printing - Optional. Create objects in different colors and materials.

21 days training included -

196-page book and 52 tutorial videos to learn everything: settings, 3D modeling, inspiration guides …
MAGIS
La plus intelligente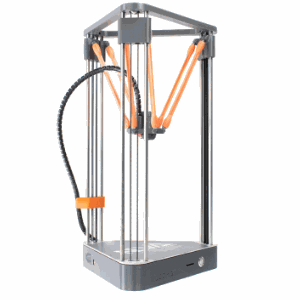 Already assembled - As soon as you take it out of the box, it will take less than 3 minutes to set up.
Automatic calibration - No further adjustment is required, print in 3D immediately.
Volume, quality and print speed - Make precision parts to 100 microns in size D180x200mm at maximum speed of 100mm/s.
Smart and economical filament management -

Auto filament insertion and ejection. Use 100% of your filament reels with the reel end detection.



Print, pause, change color - A single button to start your 3D printing and also to pause it. The Magis is compatible with PLA, flexible filaments, wood-based filaments …

21 days training included -

196-page book and 52 tutorial videos to learn everything: settings, 3D modeling, inspiration guides …