Envie de créer tes propres figurines ?
En possédant une imprimante 3D, tu seras capable de facilement imprimer toutes les figurines que tu souhaites, selon tes envies, selon les oeuvres que tu as vu.


Some examples of figurines to be printed in 3D
Print your Marvel and DC Comics heroes in 3D
---
This 30-centimeters Superman was made using a Magis 3D printer by Denis, a Dagoma member. It was printed in several pieces which were then assembled, glued together and painted with acrylic paints.
This Thanos figurine was created by Geoffro, an Australian engineer who preferred to create his own figurine rather than buy the official figurine at a relatively high price. You can download the 3D file free of charge here on Thingiverse.
Here is an Avengers diorama made by Laurent, a member of the Dagoma club. The 3D files were purchased on Sanix and then printed and painted.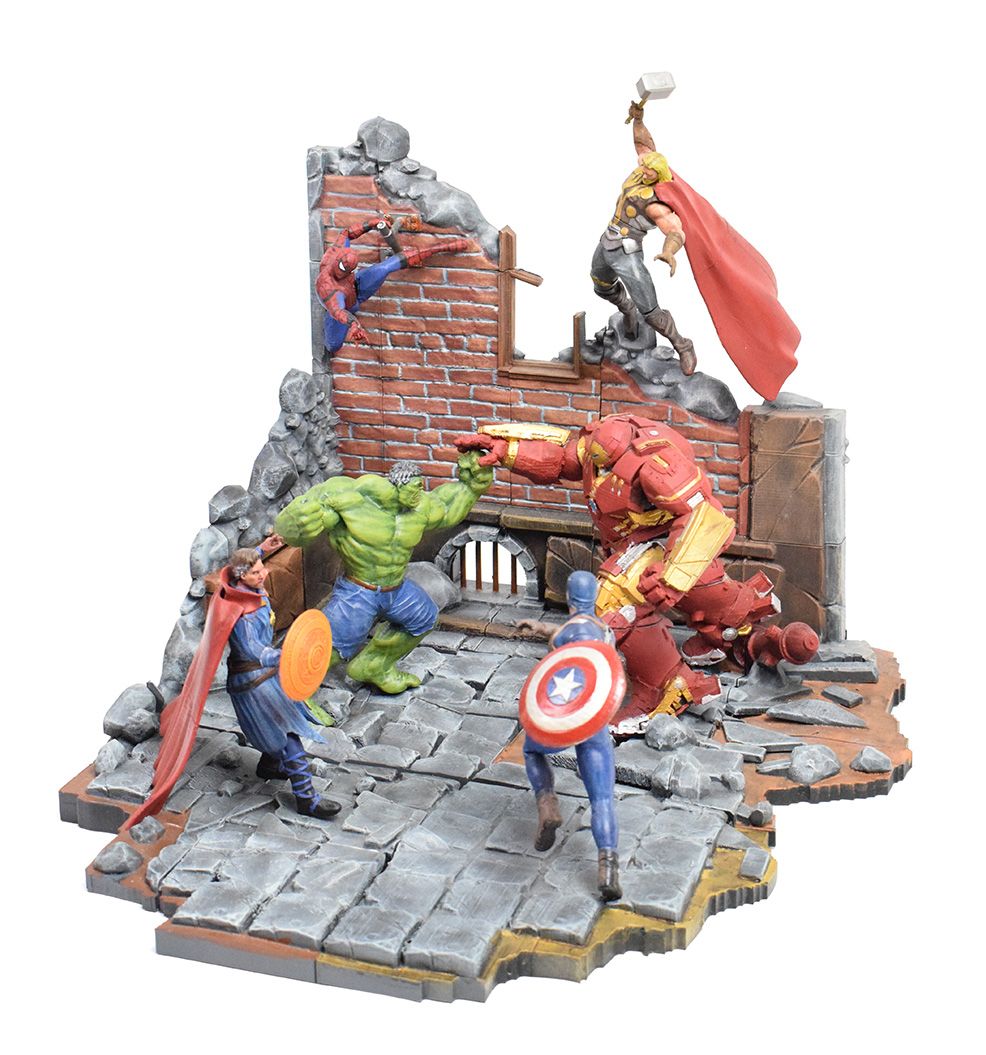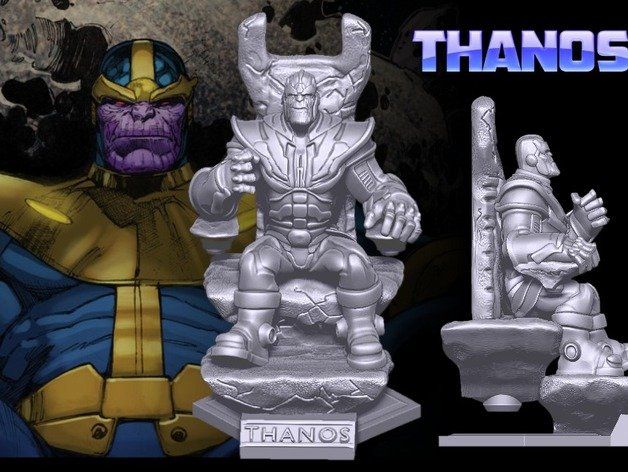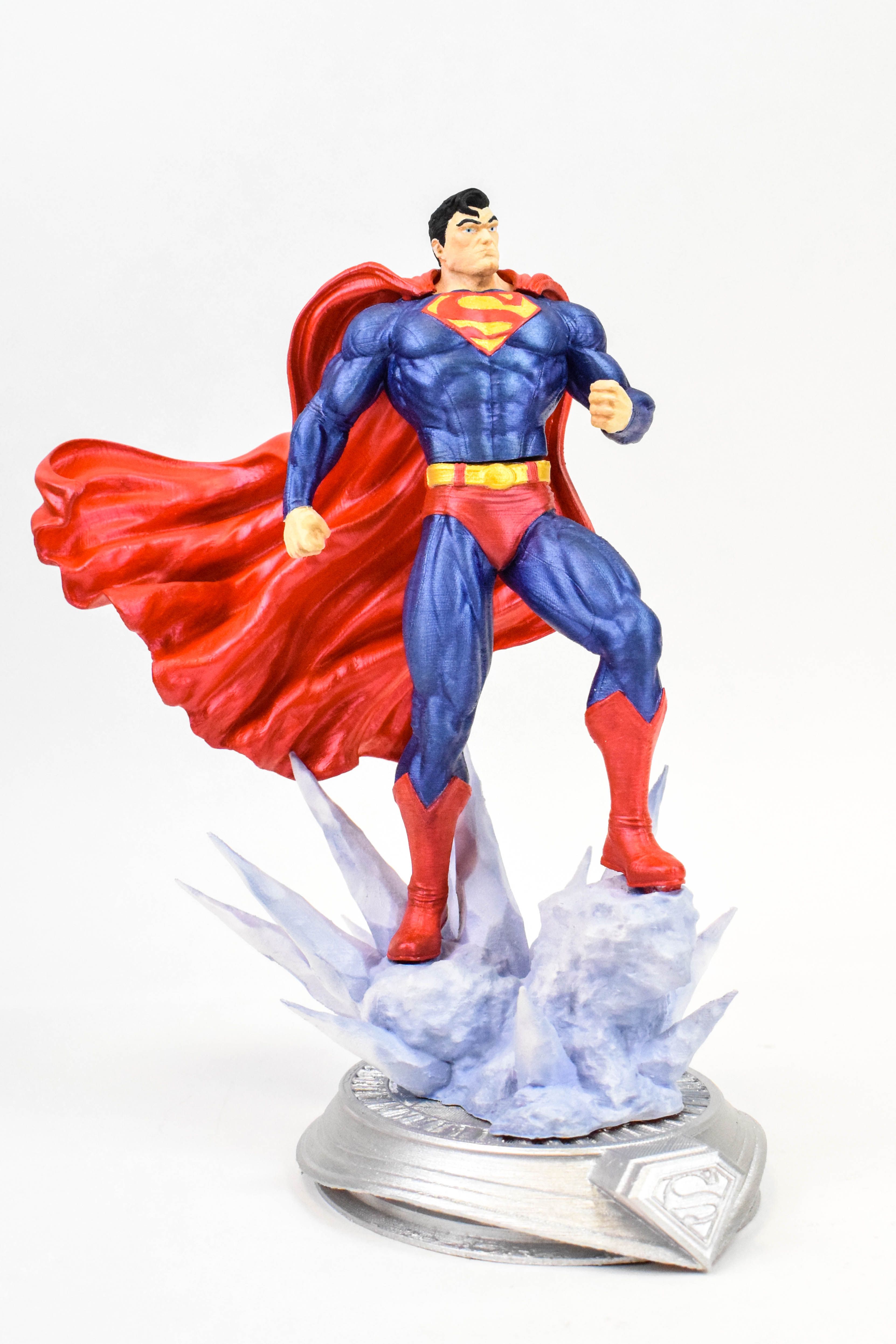 Print Game of Thrones figurines in 3D
---
Here are some examples of Game of Thrones figurines printed in 3D.
The 3D file of this bust of the king of the night created by Tolgaaxu is available herefor 5,26 euros. You can print it in 11 hours for a height of 10 centimeters. Other files were created by the same person such as the bust of Daenerys, Jon Snow and the commander of the white walkers.
You will find the 3D file free of charge of this dragon created by Kerberosfi here.
The 3D file of this bust of Daenerys created by Toshi-tne is available for free here.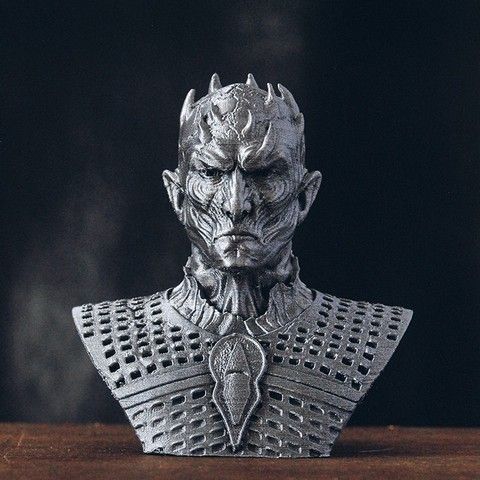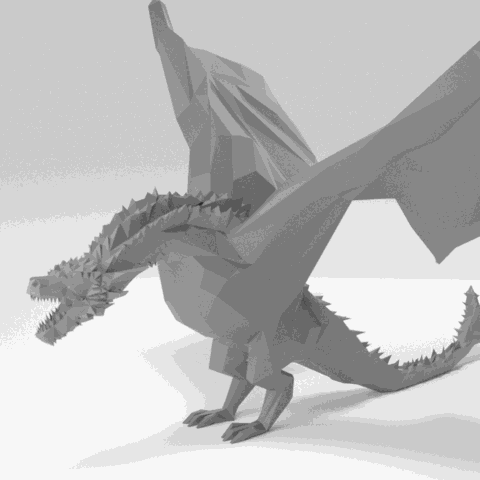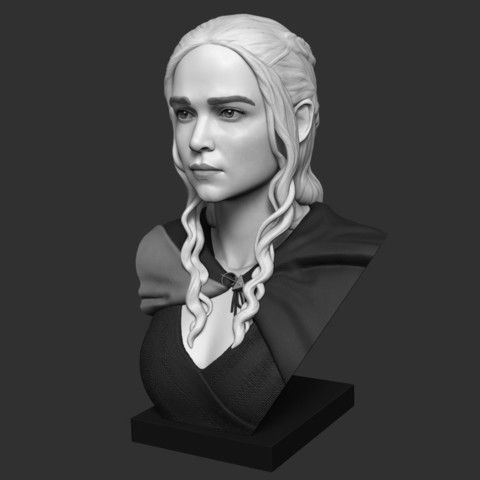 Print Star Wars figurines in 3D
---
Here are some examples of Star Wars figurines printed in 3D like this R2D2 droid printed in 30 hours and able to turn the head thanks to two engines. The 3D file created by ChaosCoreTech is available for free here.
Leia's figurine is also available for free from this link.
The Yoda figurine costs 19,99 dollars and can be downloaded here on Gambody.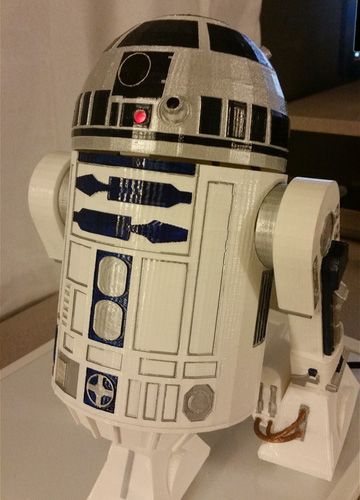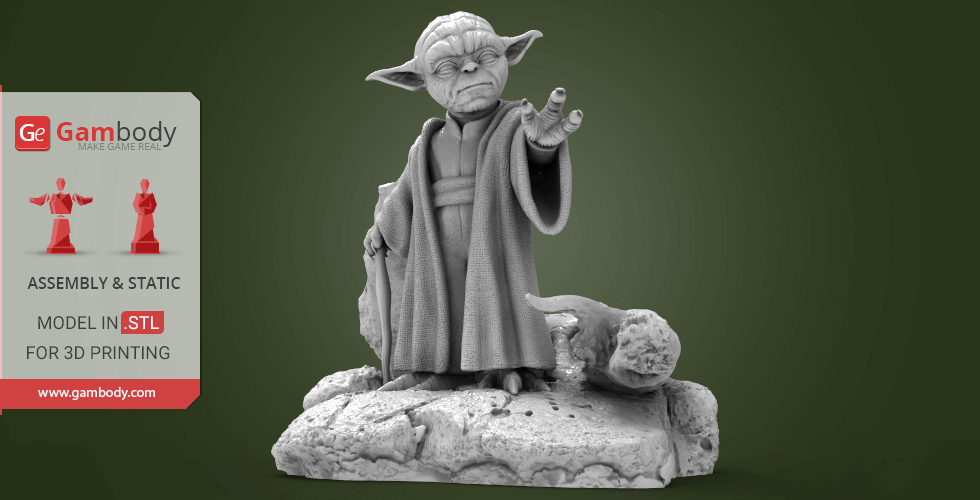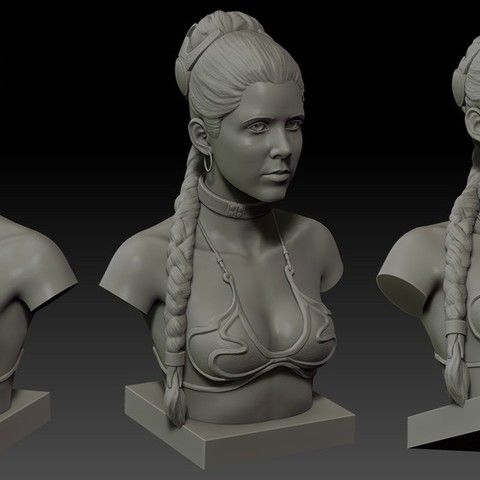 3D printing of Pokemons
---
You can print any figurine with a 3D printer such as Pokemons.
You will find here a free 3D file for Pikachu and many other Pokemon files on the ShadowBons maker's Thingiverse account.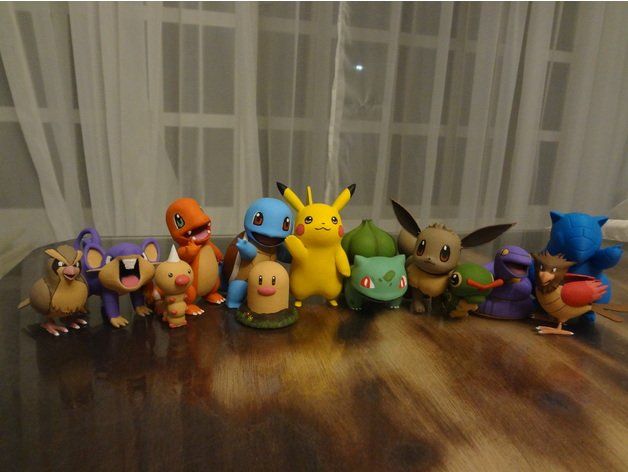 Print 3D figurines in life size
---
It is possible to print life size figurines even with desktop printers.
In the following video, you can see how a full-size bust of Deadpool was printed and then painted to get a more realistic result.

Sublimate your 3D printed parts with post-treatment
Post-treatment
---
Post-treatment work allows you to enhance your 3D printed parts. In this video on the finishes of a Madmax gear shift, we see how sanding and painting make it possibl for a smoother and more accomplished result.

Post-traitement : peinture
---
Voici un exemple de travail de post-traitement. Enlevez d'abord les supports de la pièce imprimée, puis munissez-vous d'un kit de peinture pour la rendre encore plus réaliste.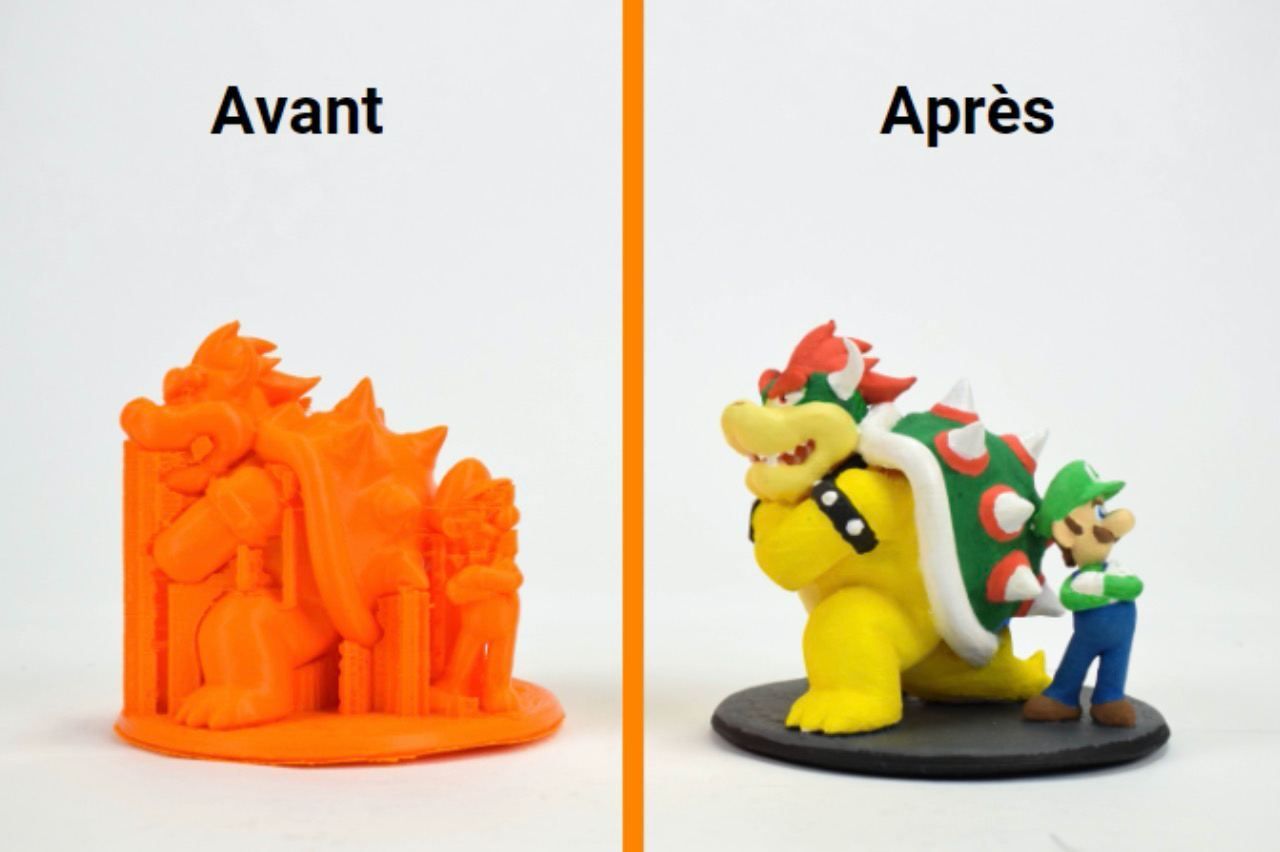 PRINT IN 3D YOUR FIGURINES
Printing your figurines instead of buying them saves you money, gives you the satisfaction of doing something by yourself and allows you to customize your figurines if you master modeling.
Many 3D files are available free of charge on file sharing platforms such as Cults or Thingiverse. However, if you want more choices, it is also possible to buy some files on the Gambody for example.
Purchase your own 3D printer
If you are interested in purchasing an accessible and high-performance French 3D printer, click on the link below and discover our 3D printers.