3D PRINTING FOR DECORATION
As 3D printers are becoming more and more accessible, individuals can now meet all their needs and desires regarding decoration.

Whether it is to create useful objects, design objects or even furniture.
3D printing allows you to personalize your objects and save money in addition to being part of the Do It Yourself culture.

What can you 3D print for your decoration?
Make furniture with 3D printing
---
Do you have a nice wooden board or OSB panels (a material made of thin wooden strips)? Transform them into furniture for your home with 3D printing!

Here is an example of a shelf that was created with a wooden board and 3D printed supports. The 3D files created by Dileclem are available for free here.
You can also create a piece of furniture adapted to your needs by assembling OSB panels with 3D printed parts. Download the 3D files created by ADL and make your tailor-made piece of furniture.
here
and make your tailor-made piece of furniture.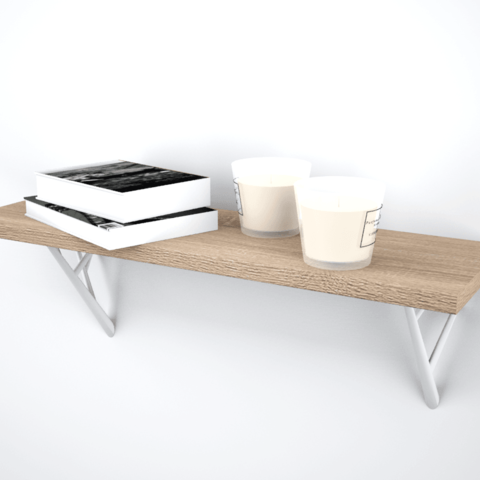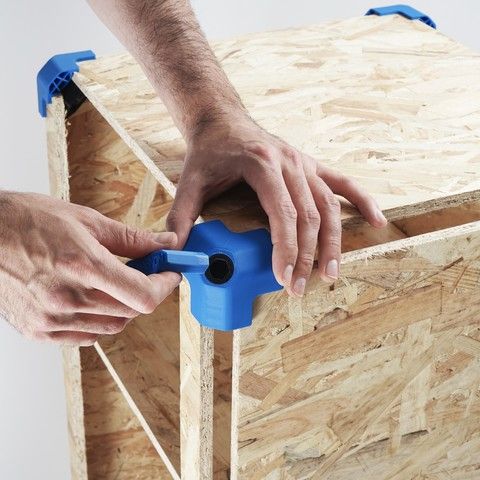 Improve your daily life with 3D printing
---
3D print all kinds of useful objects like these hooks for your dish towels whose 3D files created by Mrfuzzyf are available here.
Improving your daily life has never been easier than with 3D printing. You can create custom objects for each need you have.
You don't know where to store all your spices? Why not creating a jar holder that will fit perfectly into the space left between the door and the kitchen furniture?
With easy-to-use modeling software like Tinkercad, making the parts you need has never been easier.
You will find the 3D file of this jar holder created by Diymachine here on Cults.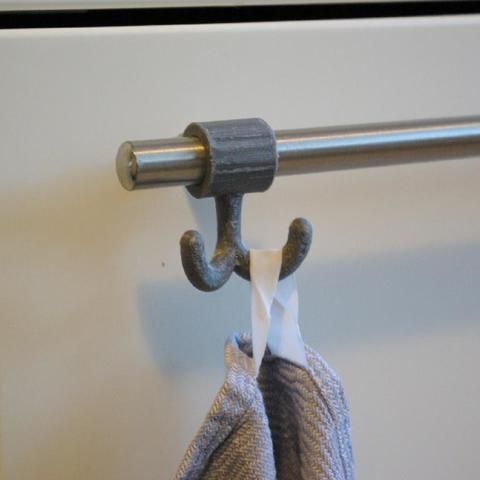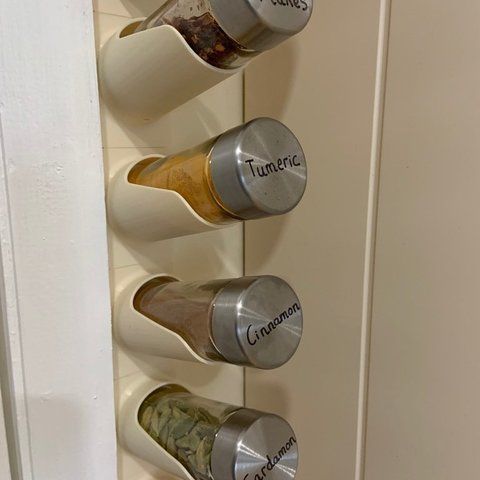 3D print storage boxes
---
3D printing makes it possible to create many storage boxes and avoid SD cards, jewelry, remote controls or other objects lying around the house.
For example, here is a storage box for SD cards and USB sticks in the shape of a Mario cube created by 3Dnaow that you can download for free here.
This jewelry tree is also very practical to store rings, necklaces, earrings and even glasses. It will also give a design touch to your interior. You can find the 3D file created by Tizyx-en here on Cults.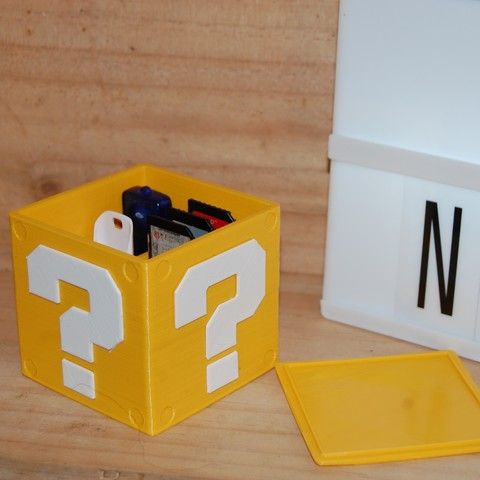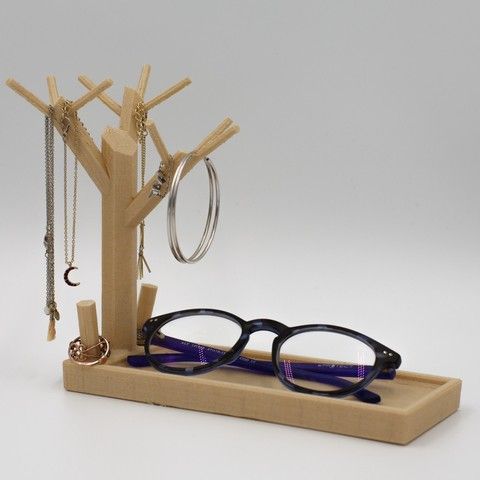 3D print decorative items
---
The decorative potential of 3D printing is infinite. You can print sculptures, lettering, and many other objects.
Here are two examples of tables that have been made using 3D printing from which you can download the 3D files created by Mak3me and Catf3D
here
and
here
.

You can 3D print your first name or any other text to decorate your interior as shown in the picture below. The 3D printing in question was covered with fabric to give it a more colourful touch. The photo was taken on the Instagram account of the creator of
Dans l'armoire.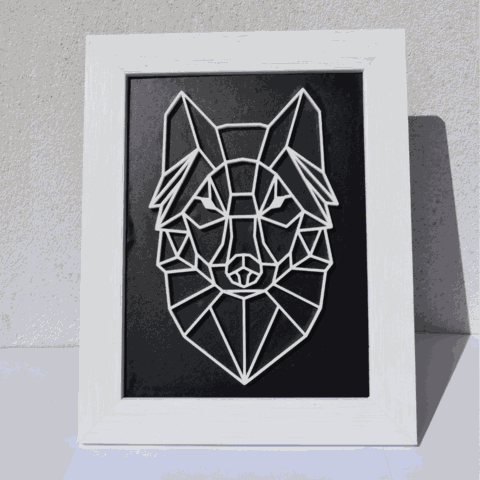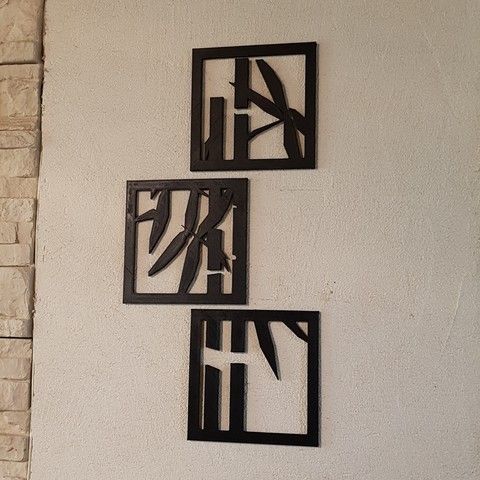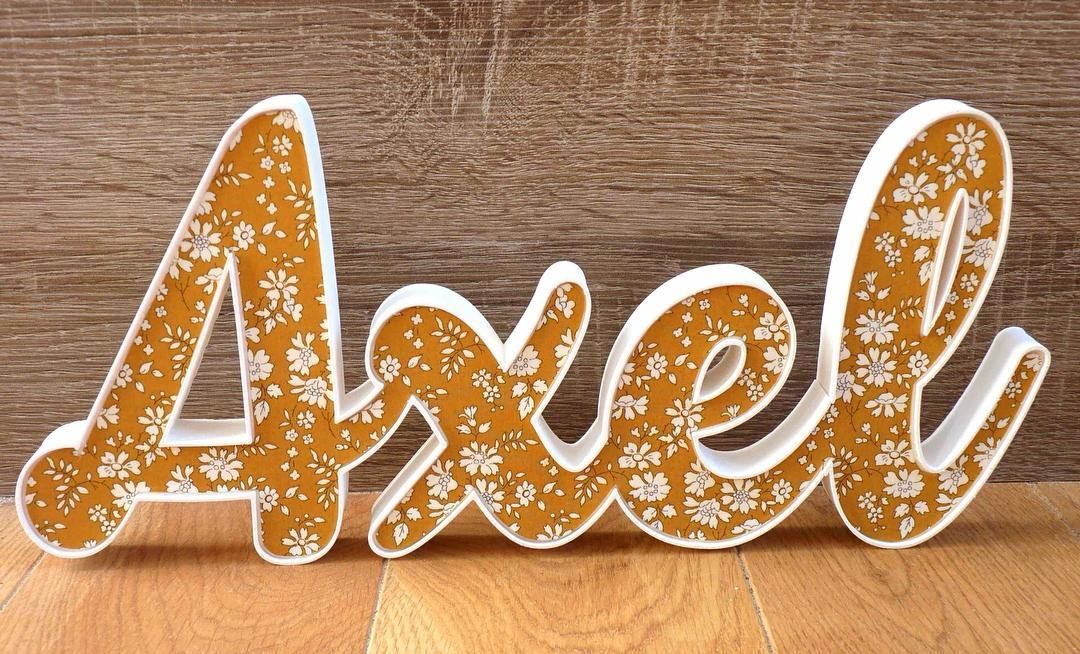 Here is a tutorial explaining how to use the Thinkercad software for modeling letterings
Take care of your plants with 3D printing
---
You will find on file-sharing platforms such as Cults many examples of flower pots or planters to 3D print such as the one below created by Scholbotic that you can download here.
If you are looking for a more ambitious project, you can also create an automatic watering pot, mixing 3D printing and electronics.

You will find the 3D files and links to the components you will need here.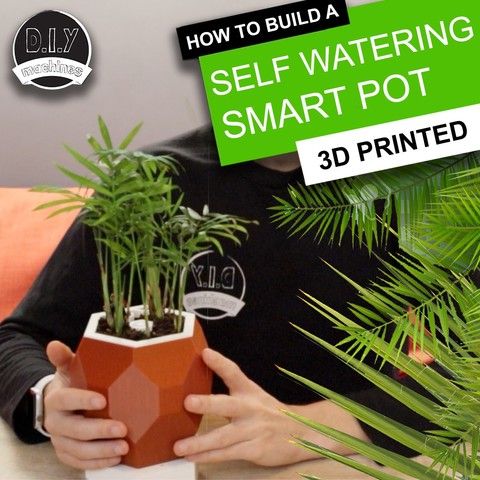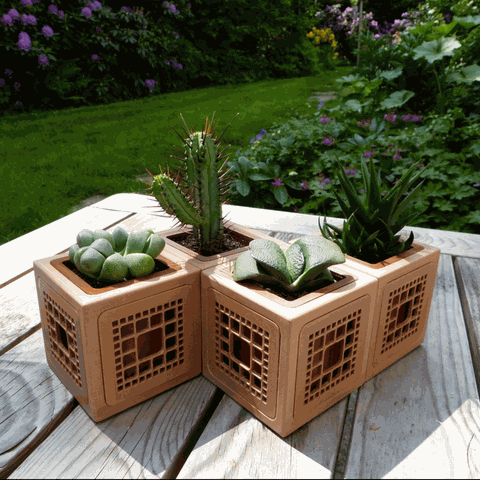 Purchase your own 3D printer
Discover our French 3D printers that will allow you to print all kinds of useful and decorative objects for you home