Order face shields
COVID-19 : DAGOMA MAKES 3D PRINTERS AVAILABLE
---
Pour faciliter la reprise d'activités, nous avons co-développé avec Surflex un visière de protection contre les projections compatible avec les casquettes.



FACE SHIELDS

---
Ce dispositif s'adapte aux différents modèles de casquettes existants. Il est à utiliser en plus des protections habituelles. Il ne s'agit pas d'un produit de santé réglementé et ne porte donc pas au titre de la réglementation de marquage CE.
Ce produit a été co-développé en partenariat avec l'entreprise Surflex spécialisée dans la protection au travail.

A partir de 12,94€ HT unitaire (pour 1000)
Commande minimum de 50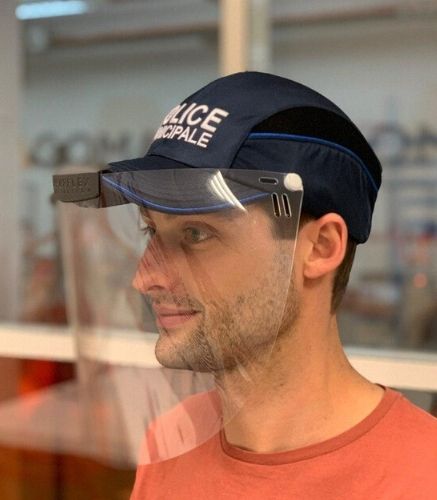 Our production capacity :
up to 20,000 visors shipped each week
...
Contact us now for your face shield orders
Complete this short form to be contacted by Dagoma
Nos autres équipements de protection
A réception de votre demande, vous recevrez un devis.
Une fois validé, votre commande sera ajoutée à la notre production.