Equipez vos salariés d'accessoires individuels de protection
COVID-19 : DAGOMA MAKES 3D PRINTERS AVAILABLE
---
Equipez vos salariés d'un accessoire multi-fonction pour faciliter leur déplacement dans vos locaux : ouverture-fermeture de porte, ouverture-fermeture de verrou, appui sur bouton d'ascenseur, sonnette, interrupteur .



L' ACCESSOIRE MULTI-FONCTION
---
This device is a droplet-type protection instrument to be used in addition to usual protection. It is not a regulated health product and, therefore, it does not have the CE marking.
Ce produit a été conçu en période d'urgence afin de répondre à une demande de professionnels exposés.

A partir de 5,58€ HT unitaire (pour 600 unités)
Commande minimum de 10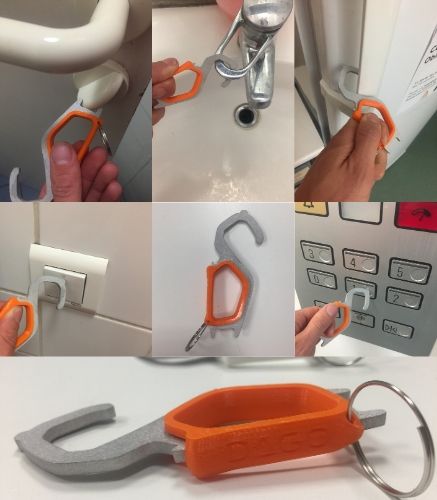 Our production capacity :
up to 20,000 visors shipped each week
...
Contactez-nous dès maintenant pour vos accessoires de protection
Complete this short form to be contacted by Dagoma
Nos autres équipements de protection
A réception de votre demande, vous recevrez un devis.
Une fois validé, votre commande sera ajoutée à la notre production.