3D PRINTING FOR COSPLAY
Creating cosplay with 3D printing is possible and has several advantages.
First of all, you save money because you can create parts that you should have bought in stores.
You also have the satisfaction of having created your Cosplay by yourself. And finally, if you are able to model, you can realize all your wildest projects.
What can you print in 3D for your Cosplay?
Print in 3D your Cosplay masks
---
With a 3D printer, you can create many rigid masks or helmets like the one below allowing you to play the Iron Man character.
You can download the 3D file of this helmet created by BSTART3DPRINT for 26 euros here.
Here is also an example of a Deathstroke mask created by Fayeva whose 3D file is available for free here as well as other parts of the cosplay like ammunition.
Here is a last example of the Skyrim Daedric mask of which you can find the 3D file created by 3DPRINTMODELSTORE here for 26 euros.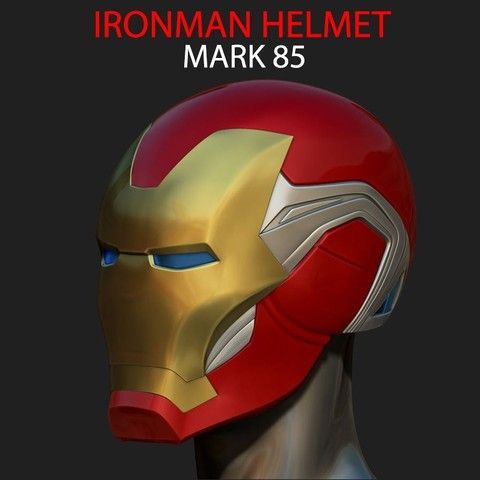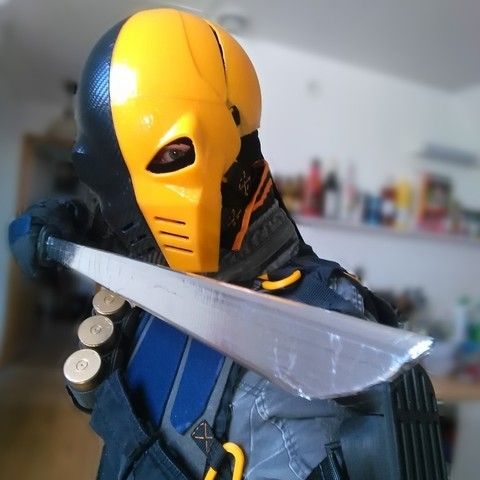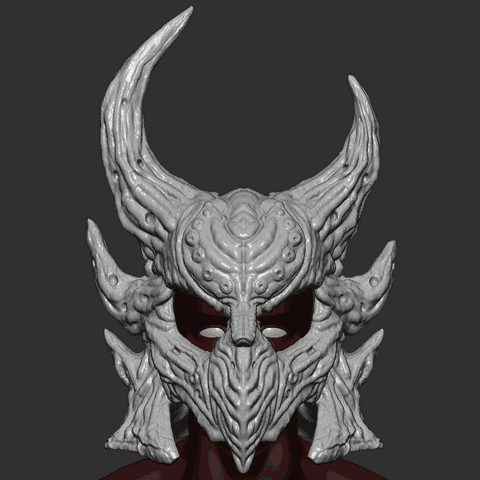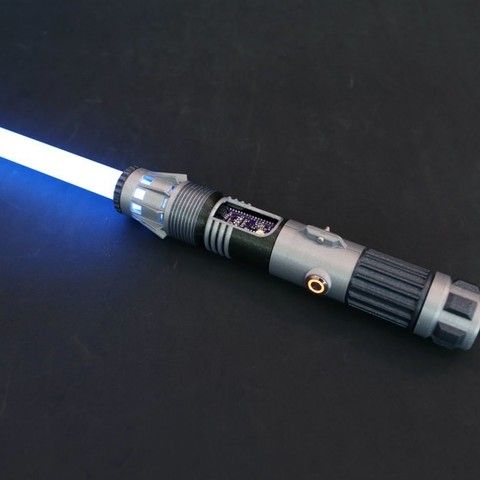 Print in 3D your Cosplay accessories
---
3D printing is particularly useful for printing all kinds of Cosplay accessories.
You can for example create your own lightsaber mixing 3D printed parts and Adafruit electronics. If you are interested in this ambitious project, you will find the 3D files and a complete learning guide here.
This example of a Thor hammer printed in 3D was created by the members of the Dagoma team and then won by a visitor in a photo contest organized by the brand at the 2019 Lille Geek Days.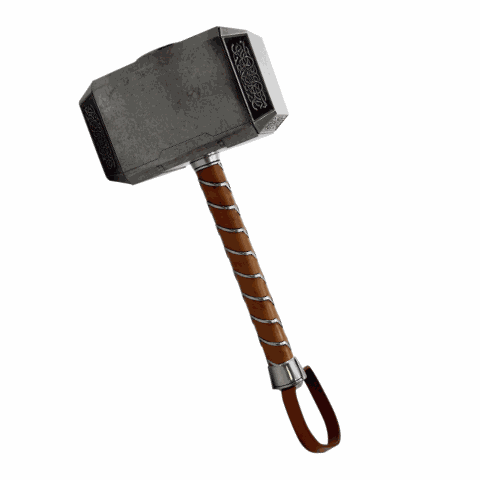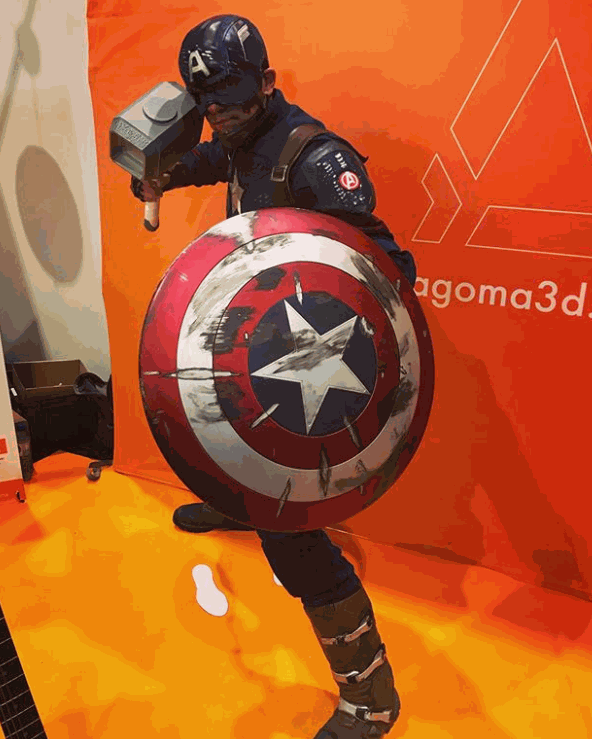 Here is also a video on the 3D printing of the Thanos glove which was then painted to obtain a more exacting design.
Print in 3D you entire Cosplay
---
Printing your entire cosplay in 3D is ambitious but achievable, especially if you master modeling.
Bindi Smalls is a talented American cosplayer who prints 99% of her cosplays with 3D printing. She has played Nova from Heroes from the Storm and the dragon Tarecgosa from World of Warcraft.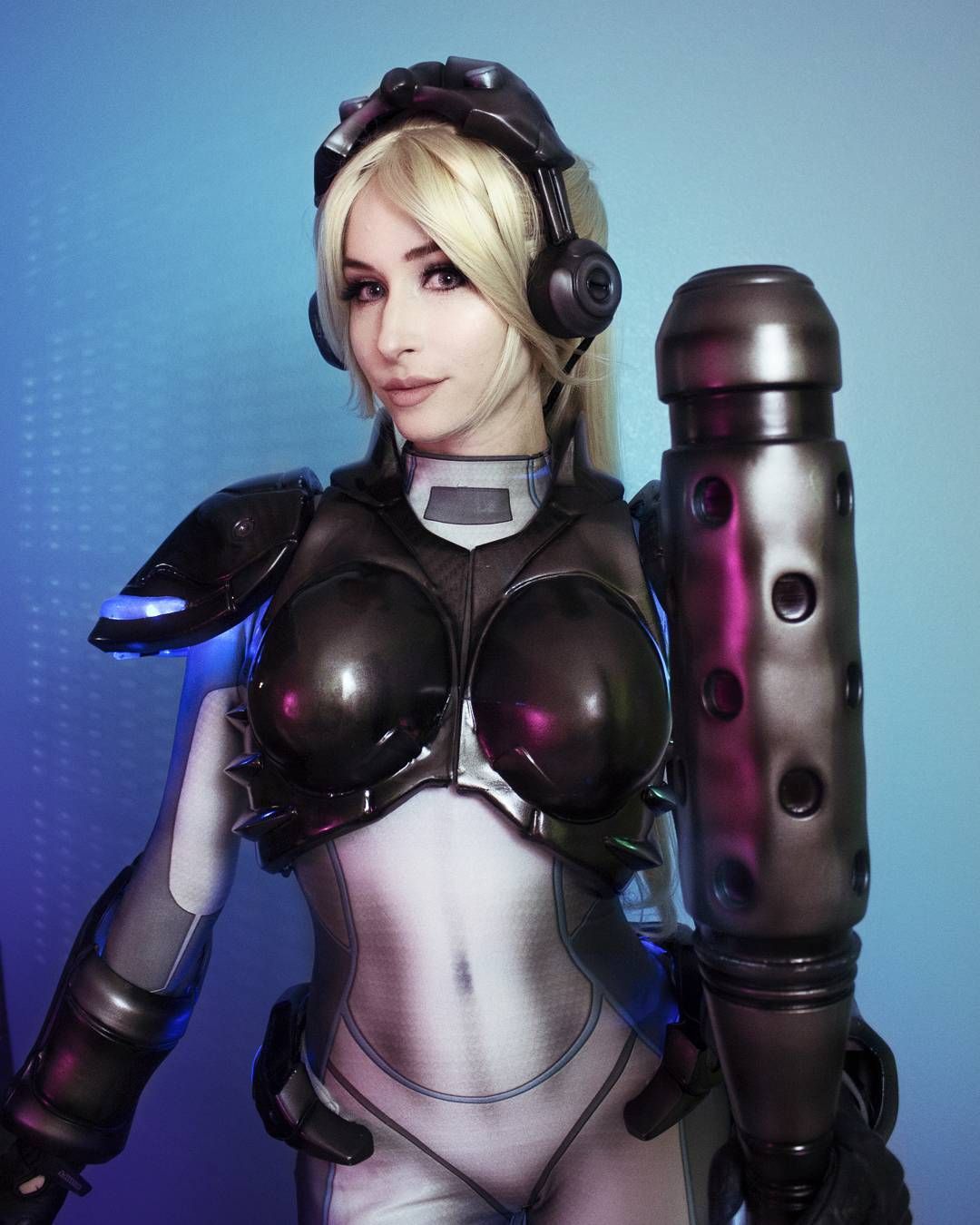 Post-process of 3D printed parts for Cosplay
Post-processing
---
The post-process of 3D printed parts is very important in order to obtain a successful result.
For example, you can sand your prints with an abrasive sponge in order to smooth them and then apply a primer to paint the part.
In this video, the youtuber Olivier Chambon explains how he post-processed the inquisitor's sword from Warhammer 40,000 that he printed in 3D.
He uses paints cans as well as acrylic paint and marking tape.
Purchase your own 3D printer
If you wish to purchase a French 3D printer allowing you to print many parts for your Cosplays, discover our different models.