DAGOMA x La Gentle Factory
Nouvelle collaboration avec une entreprise locale 🇫🇷
Découvrez notre premier tee-shirt co-brandé made in France, en coton 100% biologique 🌿
La trousse à outils d'impression 3D qui assure la réussite de vos impressions
Il n'y a pas de bon print sans un bon équipement !

Découvrez les trousses L'essentielle et L'experte, fabriquées à partir de chutes de tissu, remplies d'accessoires utiles pour réussir ses impressions ⚙️
Novices ou bricoleurs confirmés ?
Découvrez l'imprimante qui est faite pour vous.
Imprimantes 3D conçues et fabriquées en France 🇫🇷
Notre gamme de filaments testés et approuvés par nos imprimantes 3D.



Biodégradables et respectueux des engagements éco-responsables de DAGOMA.
Si vous avez des projets, vous trouverez forcément votre bonheur parmi nos filaments. Flexible ou rigide, pailleté ou mat, phosphorescent ou marbre, de l'expert au novice, tous les goûts et tous les niveaux trouveront leur consommable.

En cette période de pénurie DAGOMA s'engage et vous aide à favoriser la production raisonnée grâce à l'impression 3D.

Plus d'excuses pour ne pas fabriquer ses propres cadeaux de Noël ! Nous baissons le prix de la MAGIS pour augmenter son accessibilité.
NOUVEAUTÉ
Plus besoin d'attendre pour acheter vos produits ! Accédez plus facilement à l'impression 3D en payant en 4 fois sans frais !

À partir de 30 € d'achat, disponible sur l'intégralité de notre boutique.
Aucun compte PayPal n'est requis.
Avec DAGOMA, pas le choix.
VOUS SAUREZ IMPRIMER !
Notre objectif est de rendre l'impression 3D accessible à tous ! Et pour cela DAGOMA a mis un ensemble d'outils permettant à chacun d'apprendre à utiliser l'impression 3D pour vous donner la capacité de réaliser tous vos projets.


3D printers to change your daily life
Inside your home or for professional use, the 3D printer will change the way you consume: repair, optimize, adjust, decorate... With a 3D printer's filament (or thread), make the objects of your choice, in record time, and for a very little cost. Print some 3D objects that have already been made before and are available on online platforms. Or create your own by using 3D printer modeling software. The best 3D printer is the one that will meet you daily needs. Discover the many uses that this technology can offer.
PACKS DÉCOUVERTE : l'essentiel de l'impression 3D pour bien débuter
---
Rendre l'impression 3D accessible, c'est aussi tout simplement permettre aux novices de trouver tous les produits nécessaires pour entrer facilement et efficacement dans l'univers de l'impression 3D.
Grâce à nos équipes toujours plus proches de nos clients, nous avons construits ces packs DÉCOUVERTE pour des débuts réussis et une progression accompagnée.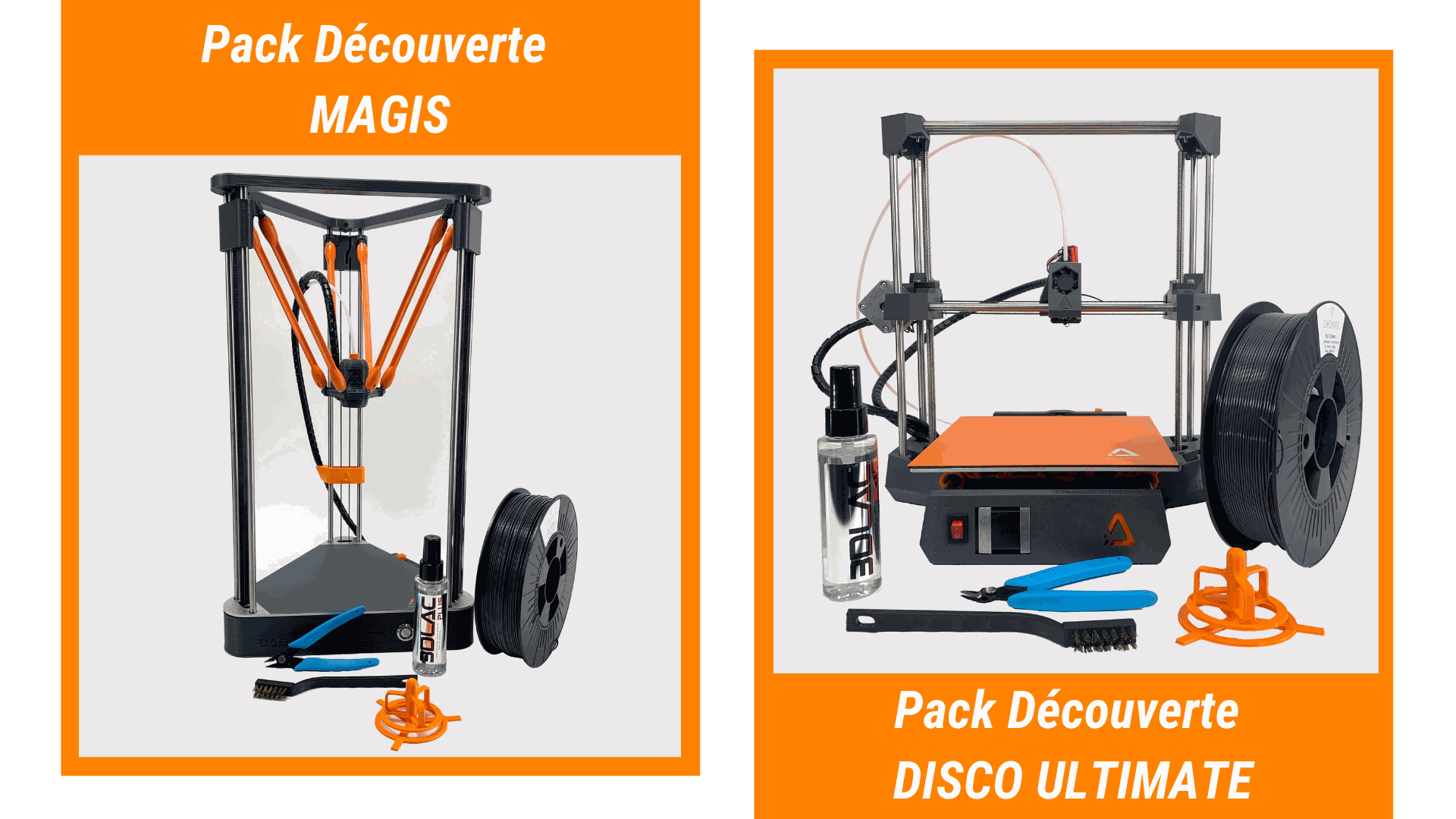 Visez plus GRAND !
Besoin de plus de

volume , de précision ou de technicité ?
Une ambition entrepreuneuriale ?
DAGOMA vous accompagne dans vos idées : conseils, optimisation, Production On Demand (POD) !
Lancez enfin le projet qui vous tient à coeur !
---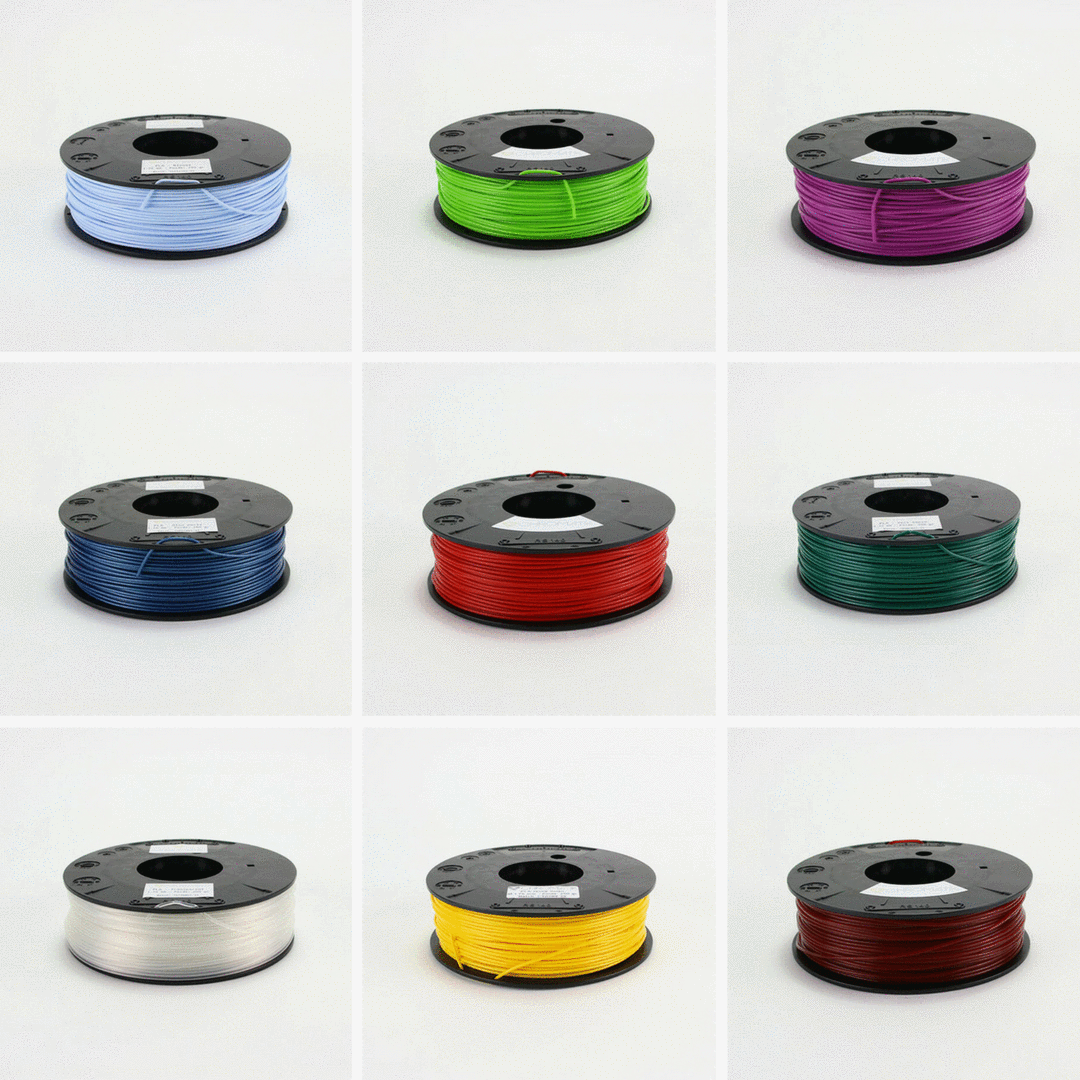 A wide choice of MATERIALS
---
At Dagoma, we recommend the use of PLA filament (or PLA thread), which is made of corn starch. This consumable, available in many colors, is more respectful of the planet.
Many other materials are compatible with the Dagoma 3D printers, such as PETG, ASA, ABS, flexible filament, wood-based filament…
ORDER NOW and receive your product tomorrow
---
All the Dagoma brand products are designed and made in France. All the orders are shipped within one business day throughout the year to allow you to enjoy your products on a daily basis.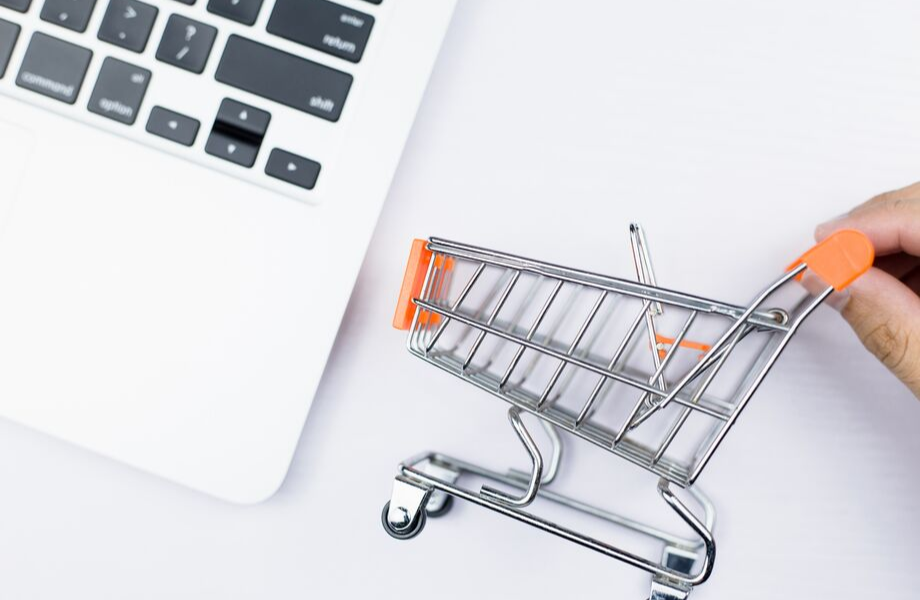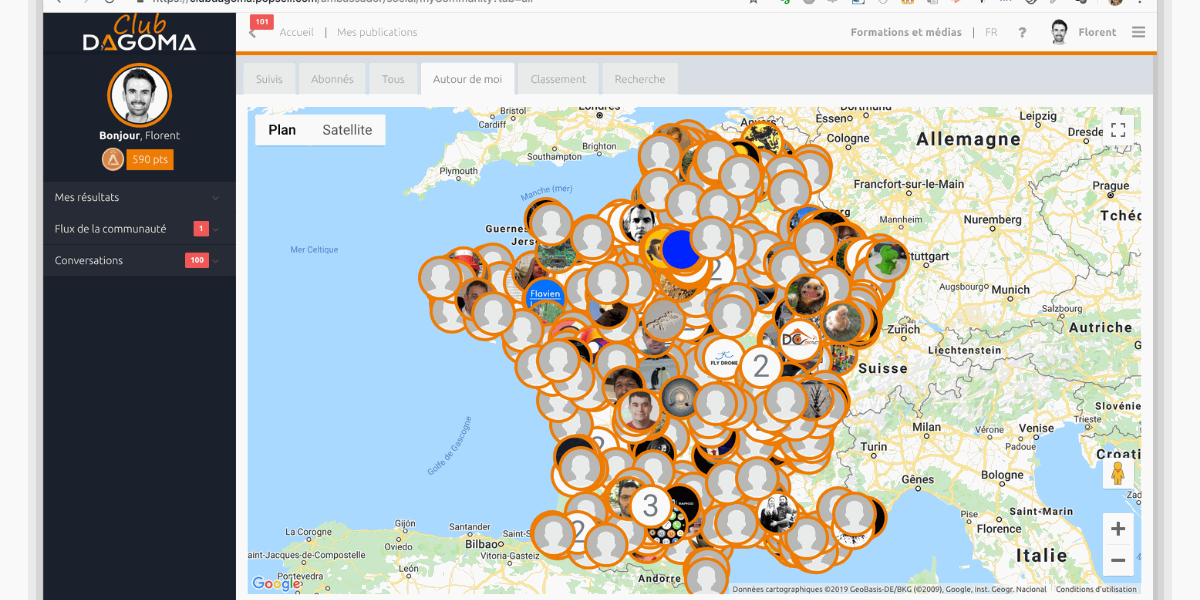 An active COMMUNITY
---
Like you, more than 30,000 people have already chosen the Dagoma 3D printers to change their way of consuming. Some of the users are visible on the Dagoma club's platform. Join this community to receive advices, share your creations, be the first one to test new things, and win vouchers at the Dagoma web shop.
Devenez REVENDEUR DAGOMA
---
Étoffez votre offre de produit avec des imprimantes 3D. Ajoutez une touche de nouvelle technologie à votre magasin et rejoignez la grande famille DAGOMA.
Nos équipes vous accompagnent dans la mise en avant de cette nouvelle technologie pour satisfaire au mieux vos clients.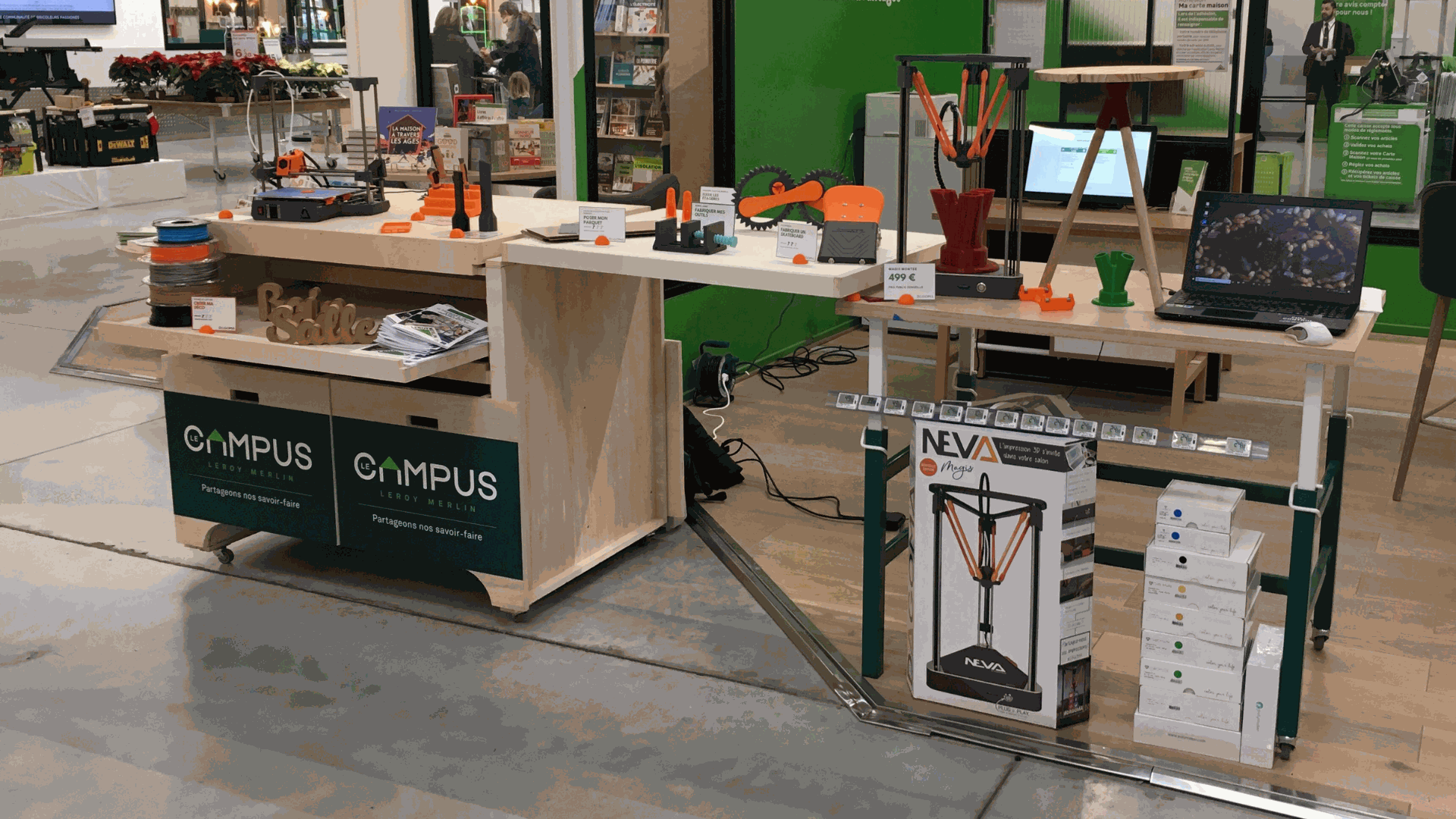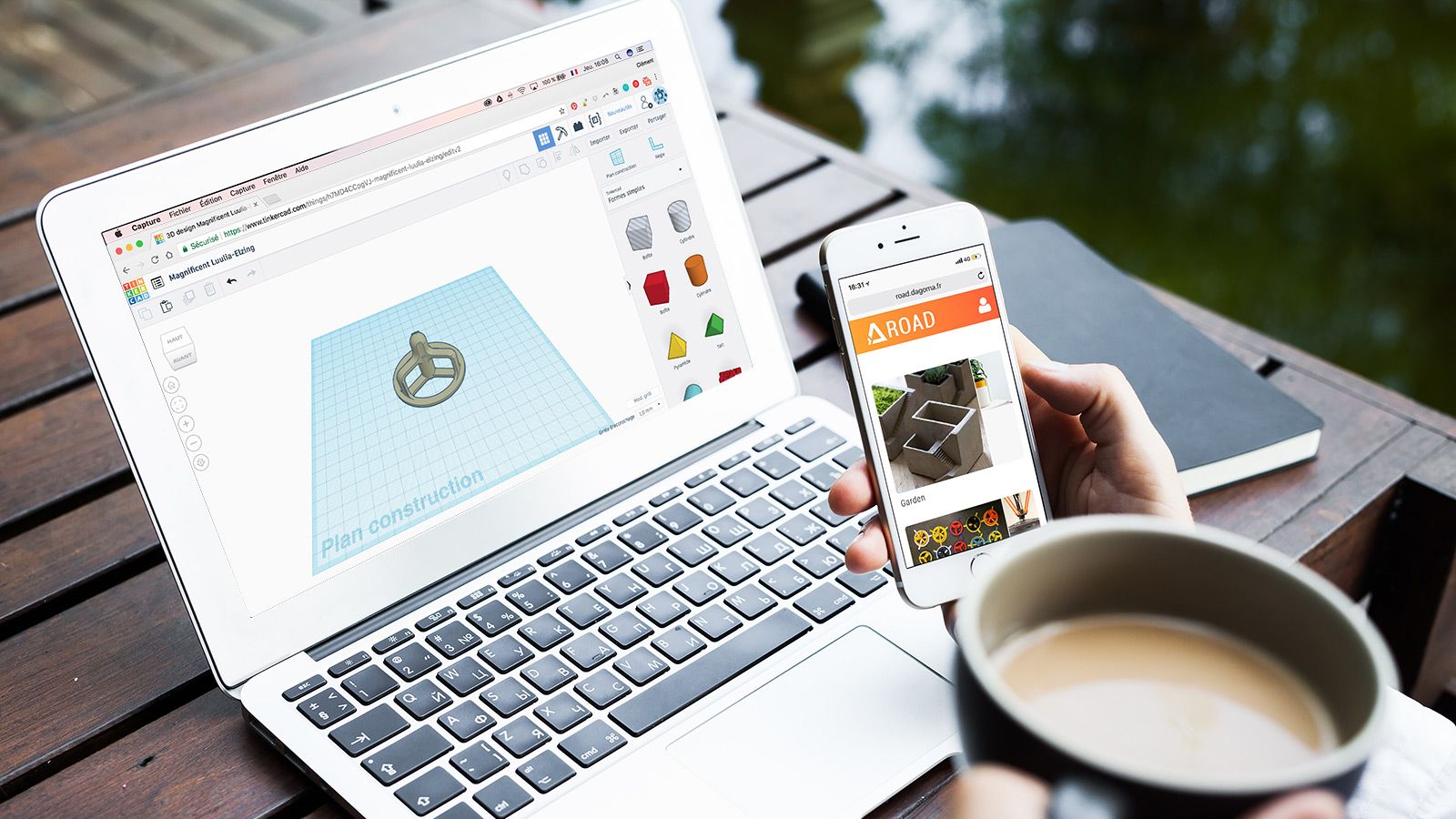 SOFTWARE for 3D printers
---
Which modeling software to choose? What is the best 3D printer slicing software? A comparison of free 3D software? We explain everything to you.
From Cura by Dagoma to drive your 3D printer to drawing software to realize your 3D designs and plans (Tinkercard, Selfcad, Sketchup…), discover our selection to help you to get started easily with 3D modeling.
Our 3D printers in NATIONAL EDUCATION
---
Dagoma has already assisted more than 2,500 schools in 3D printer equipment and the implementation of educational programs. The accessibility of our products and our customer service make the Dagoma brand a partner of choice for teachers.
We take charge of the purchase orders and government-issued payment order ("mandat administratif") from our website.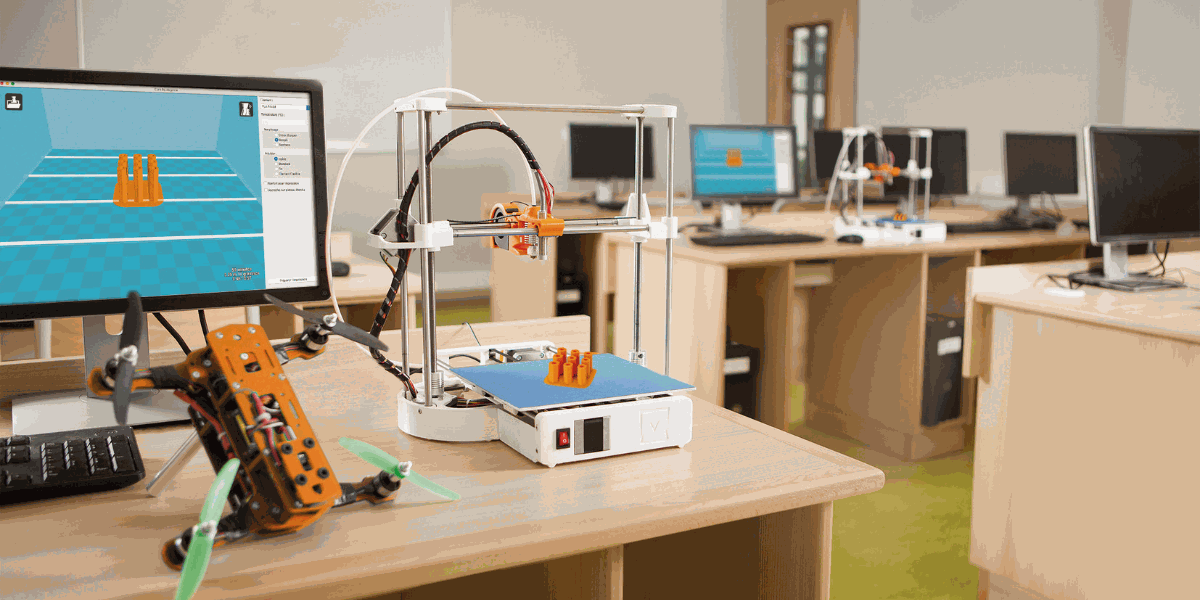 Dagoma, a COMMITTED BRAND
---
Dagoma is a French manufacturer of 3D printers. Our ambition is to enable individuals to produce locally everything they need for their consumption.
We are engaged on many daily topics: ecology, sustainable development, fight against obsolescence, fight against firearms…